Ukrainian libraries are experiencing difficult times due to the russian invasion, more than 600 libraries were destroyed or damaged as a result of military actions, bombings and occupation. On the other hand, Ukrainian libraries have become humanitarian and volunteer centers, providing consultations and psychological assistance, helping their communities, internally displaced Ukrainians, and the Armed Forces of Ukraine.
For professional, moral and humanitarian support the libraries of Ukraine are interested in establishing international cooperation and finding sister-libraries.
Library Country Charitable Foundation announces an initiative to establish cooperation with the libraries of the world.
If you are ready to become a partner for the Ukrainian library, fill out the form
If you are a Ukrainian library looking for a partner abroad, fill out the form.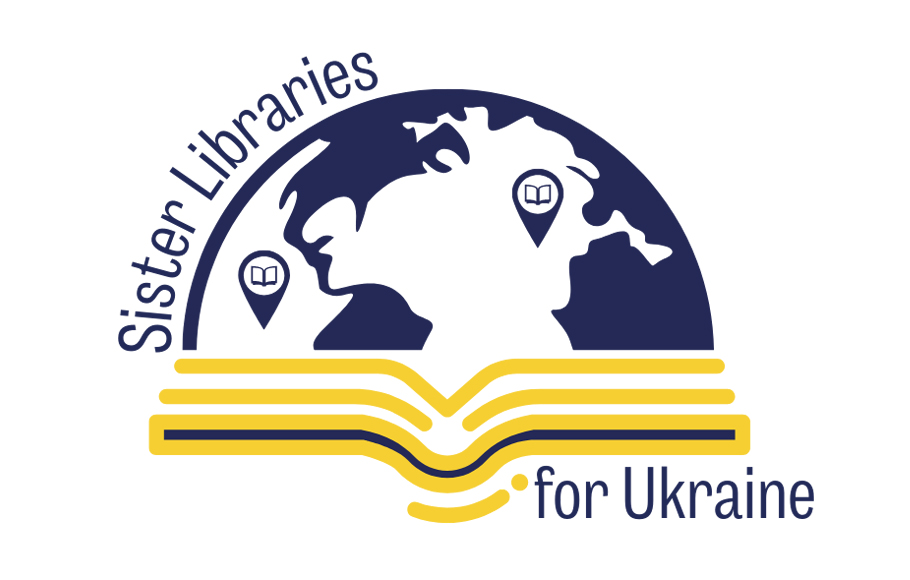 Among the directions of cooperation of sister libraries are the following:
Promotion of information cooperation and countering disinformation
Libraries provide interested users with information about the language, literature, culture, society, politics, economy, law, history, and environment of another partner library's country.
Libraries contribute to the reliability of information distributed on information channels about another library-party and the country of this library.
The Ukrainian Library provides consultations on the removal of literature containing propaganda and misinformation about Ukraine, its language, history and culture.
Cultural and professional direction: exchange of experience Libraries distribute success stories in the library industry and own professional experience on common educational activities.
Humanitarian support: promote the mutual exchange of books and information materials on electronic media.
Principles of cooperation: cooperation of libraries is carried out on the basis of their equality, good faith, mutual respect for the rights and interests of the parties.
Steps of partnership implementation:
Selection of libraries based on similarity: the size of the community's population, other common features (purpose, content of library collections, experience, etc.).
Online acquaintance (in English or another foreign language), exchange of contacts, identification of contact persons responsible for communication.
Signing of the Memorandum of Cooperation specifying possible areas of cooperation, rights and obligations of the parties, principles of cooperation.  
Preparation of a plan of joint activities of partners.
Information campaign.
Important for Ukrainian libraries!
Libraries, implementing the information policy of the state, also become actors of public diplomacy. This is especially important in times of war, to advocate our victory, subjectivity of Ukraine, the unique history and culture of our country. Libraries can:
to highlight true information about russia's war against Ukraine, its consequences and Ukrainians and other countries;
to debunk myths about Ukrainian history, culture and language abroad, to talk about Ukraine's aspirations for decolonization;
promote culture, tourism, sports, cuisine, fashion industry, innovative and creative products;
to provide constant international support to Ukraine.
Take into account and use in your work with foreign partners Public diplomacy strategy of the Ministry of Foreign Affairs of Ukraine
Contacts: info@livelibrary.com.ua http://uabook.eu/
News
The Liverpool Central Library concluded a memorandum of cooperation with the Odesa Regional Universal Scientific Library named after M. Hrushevskyi