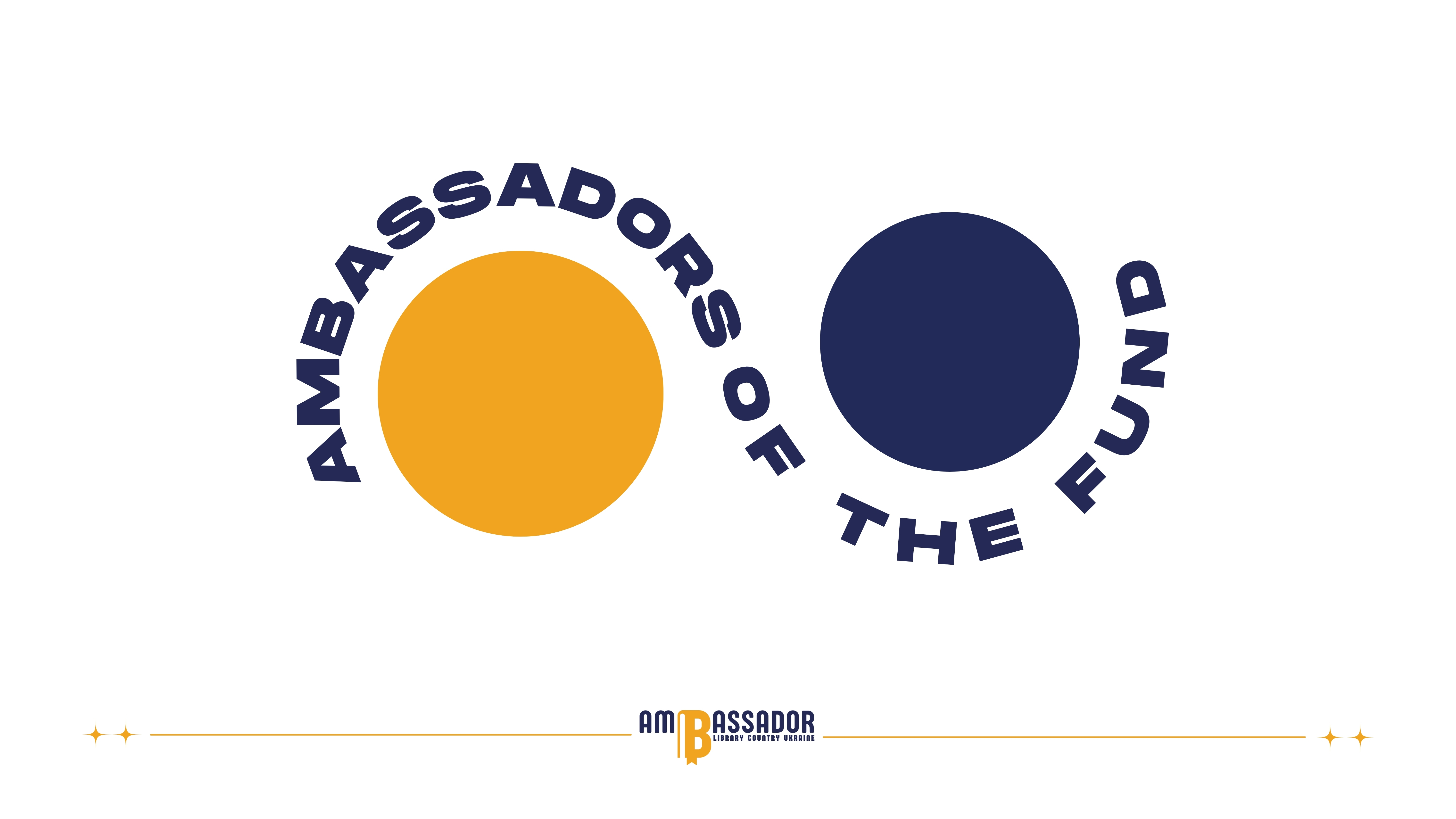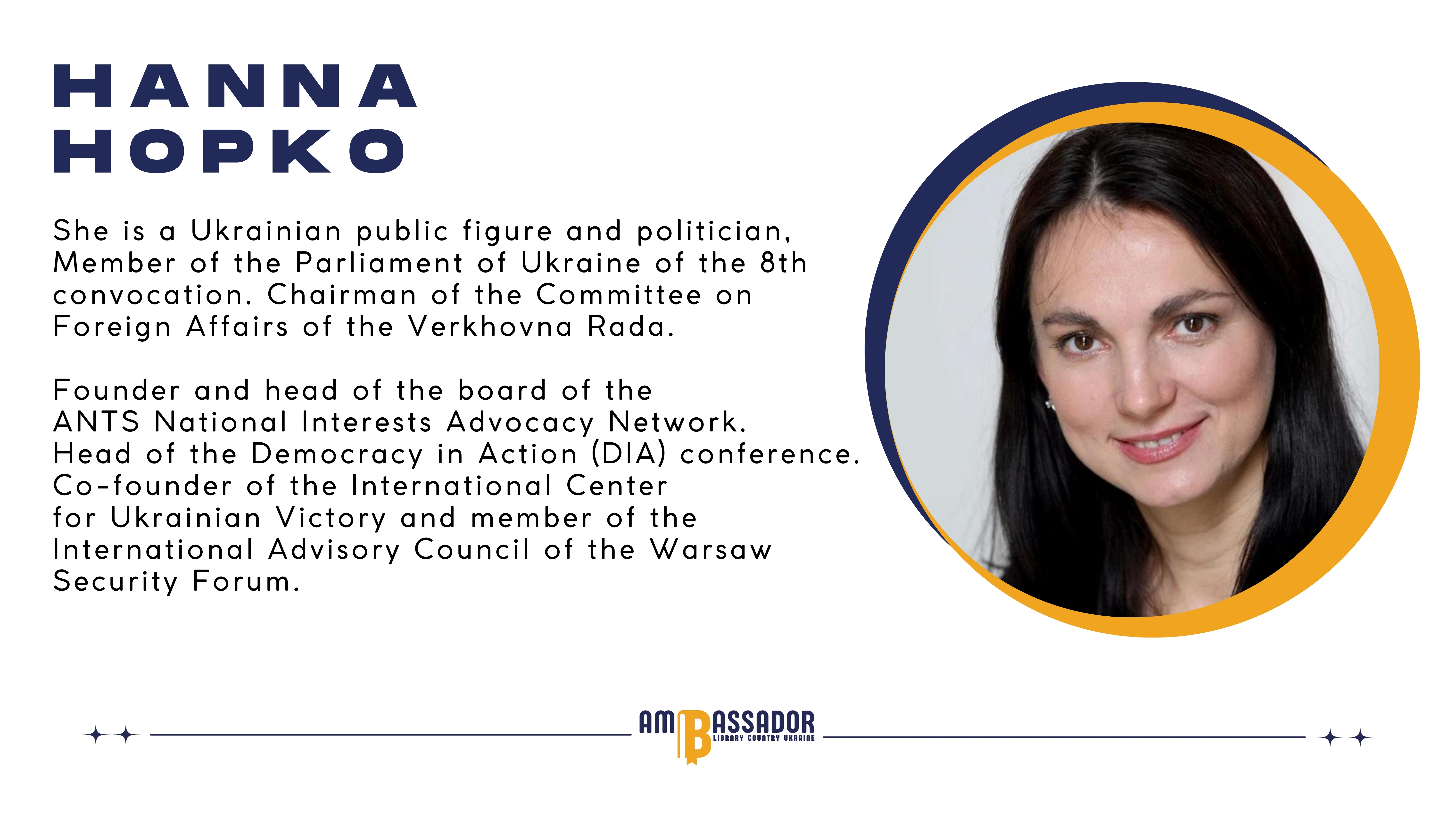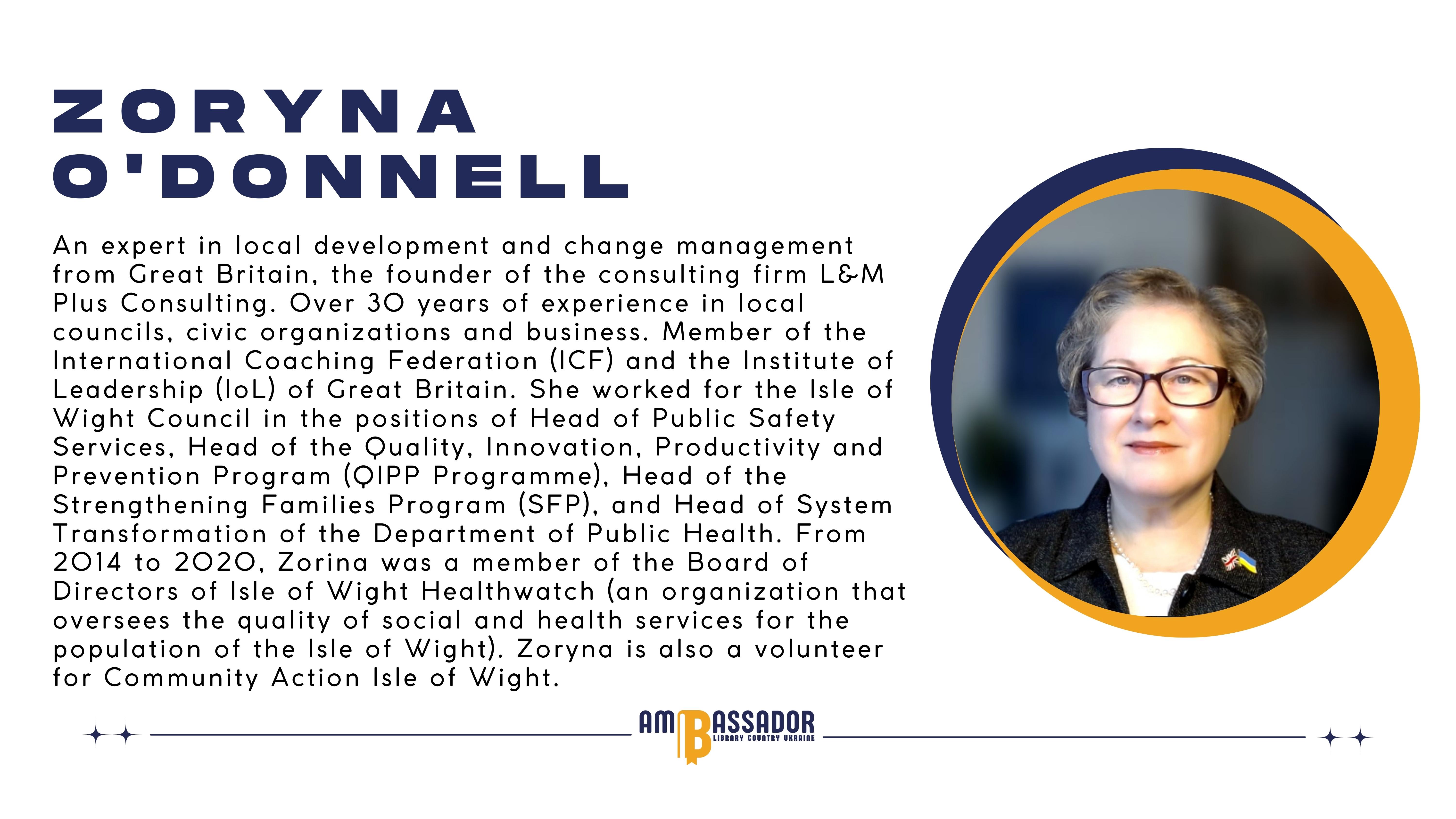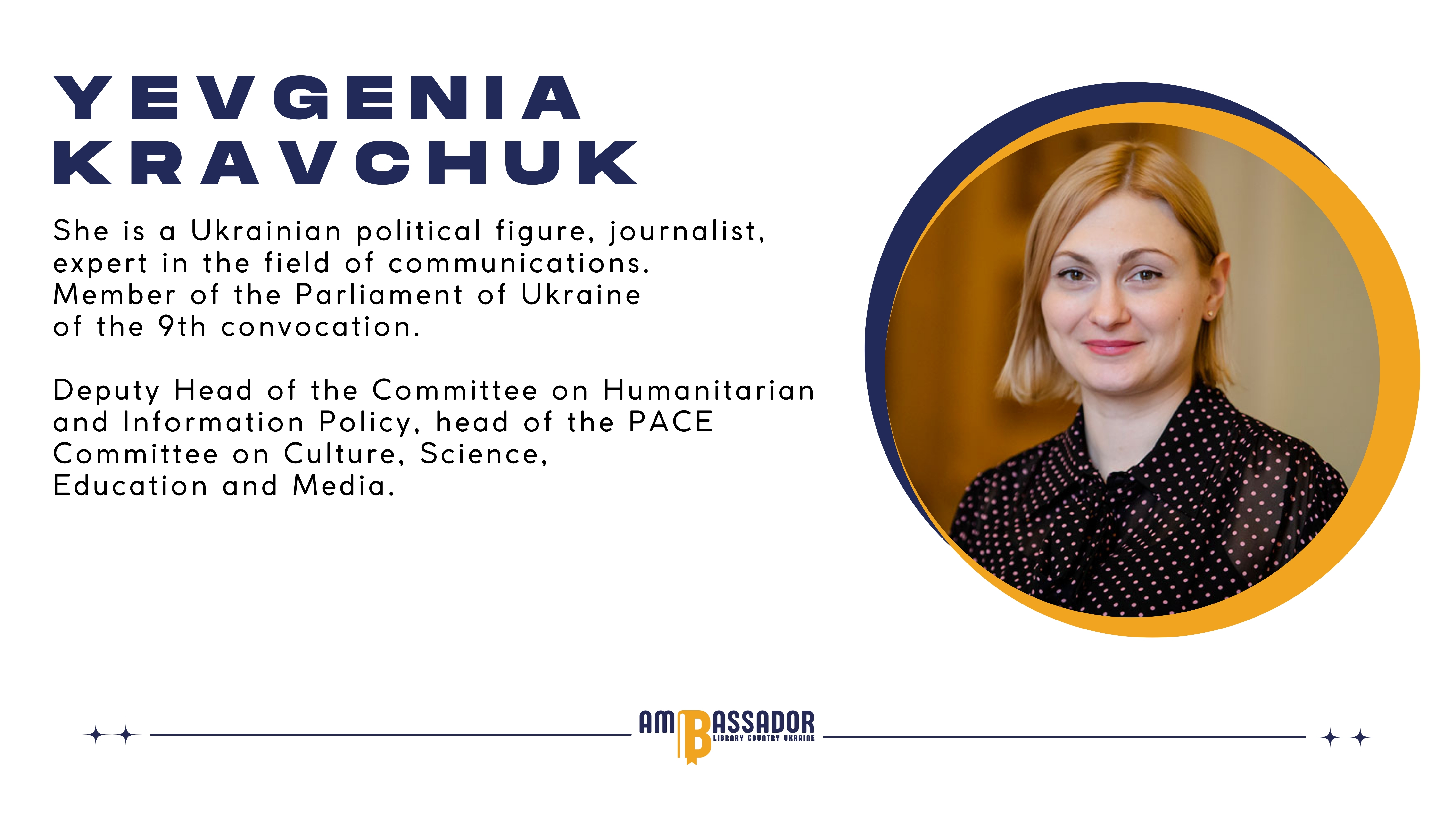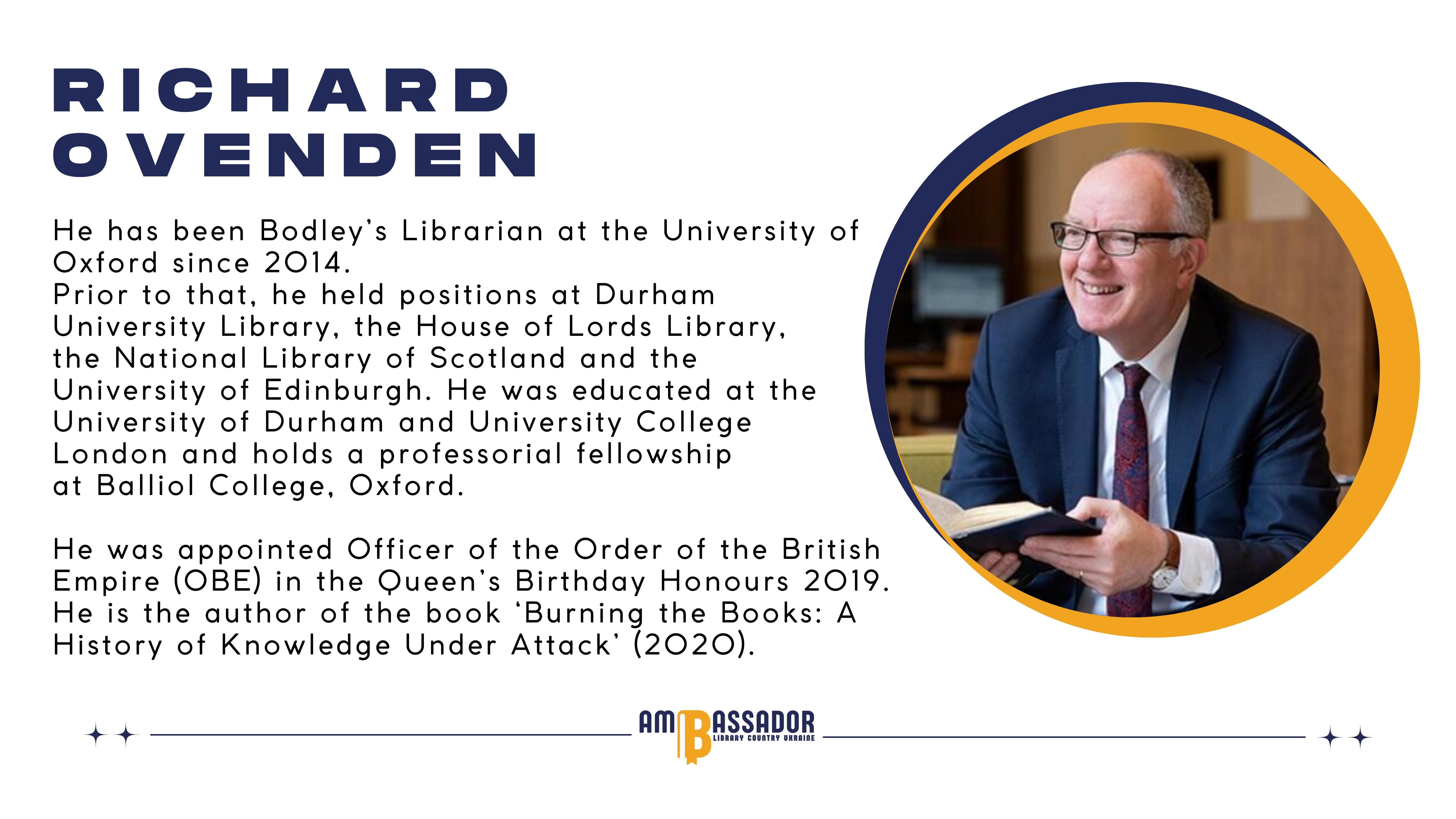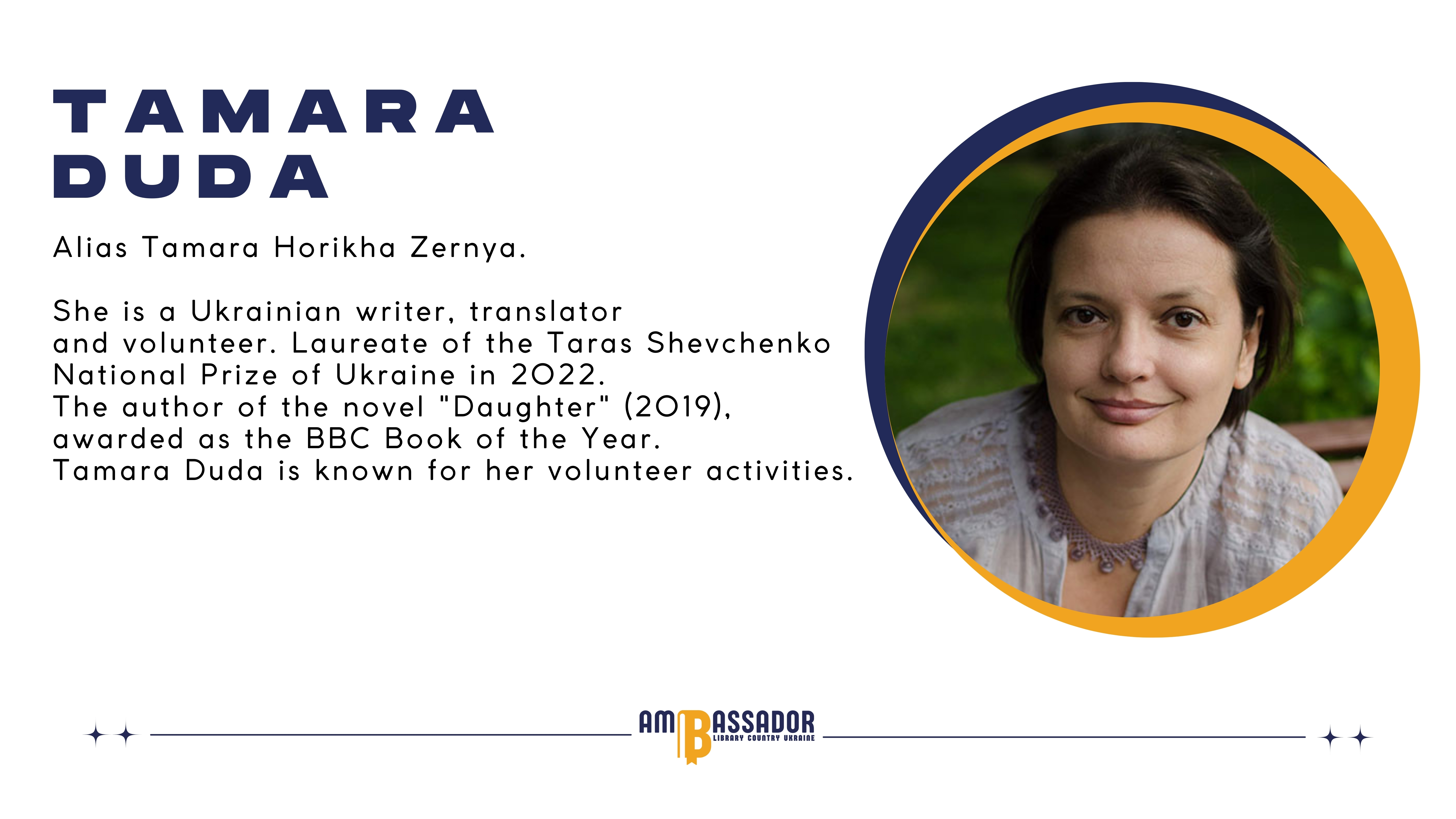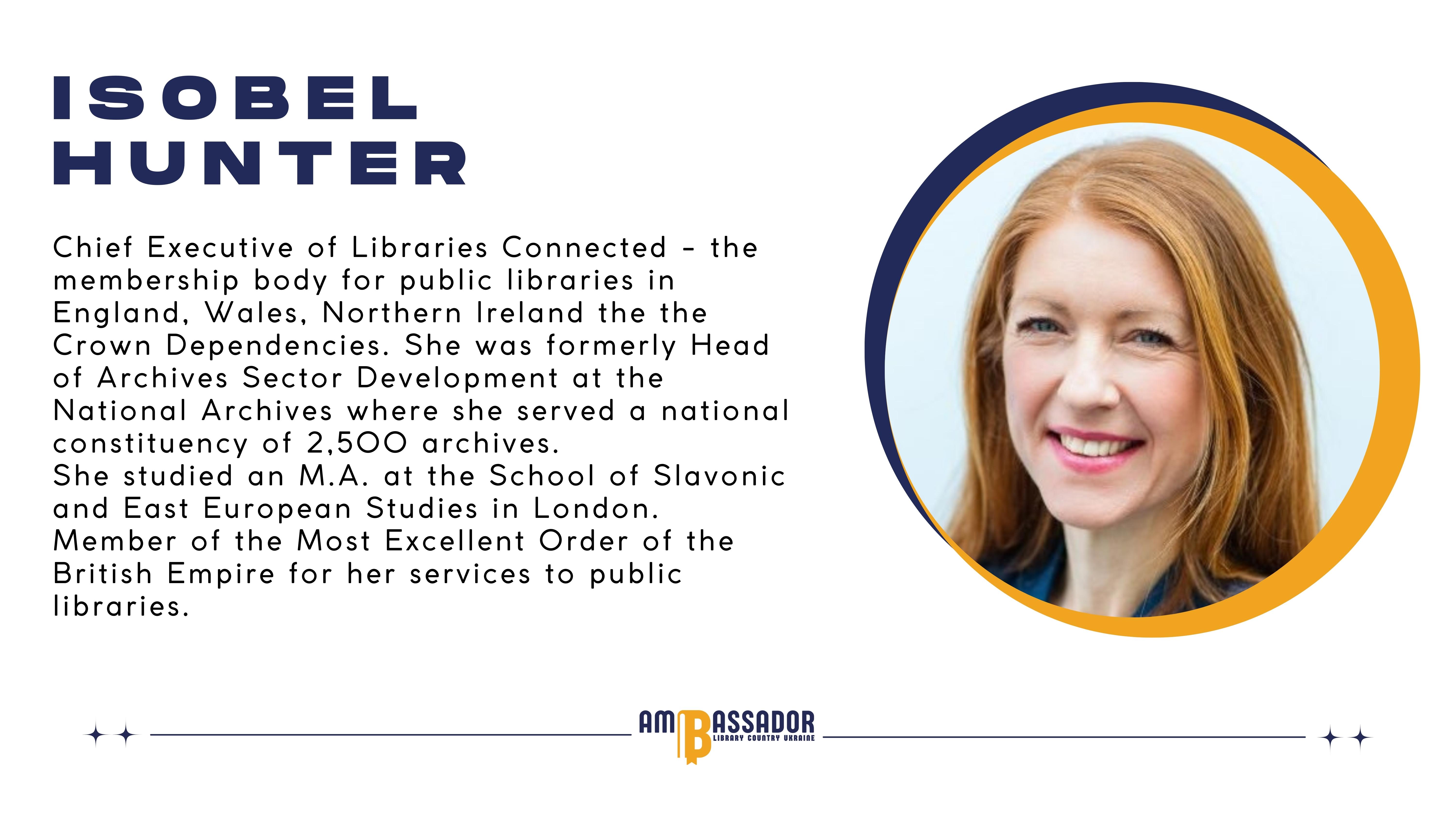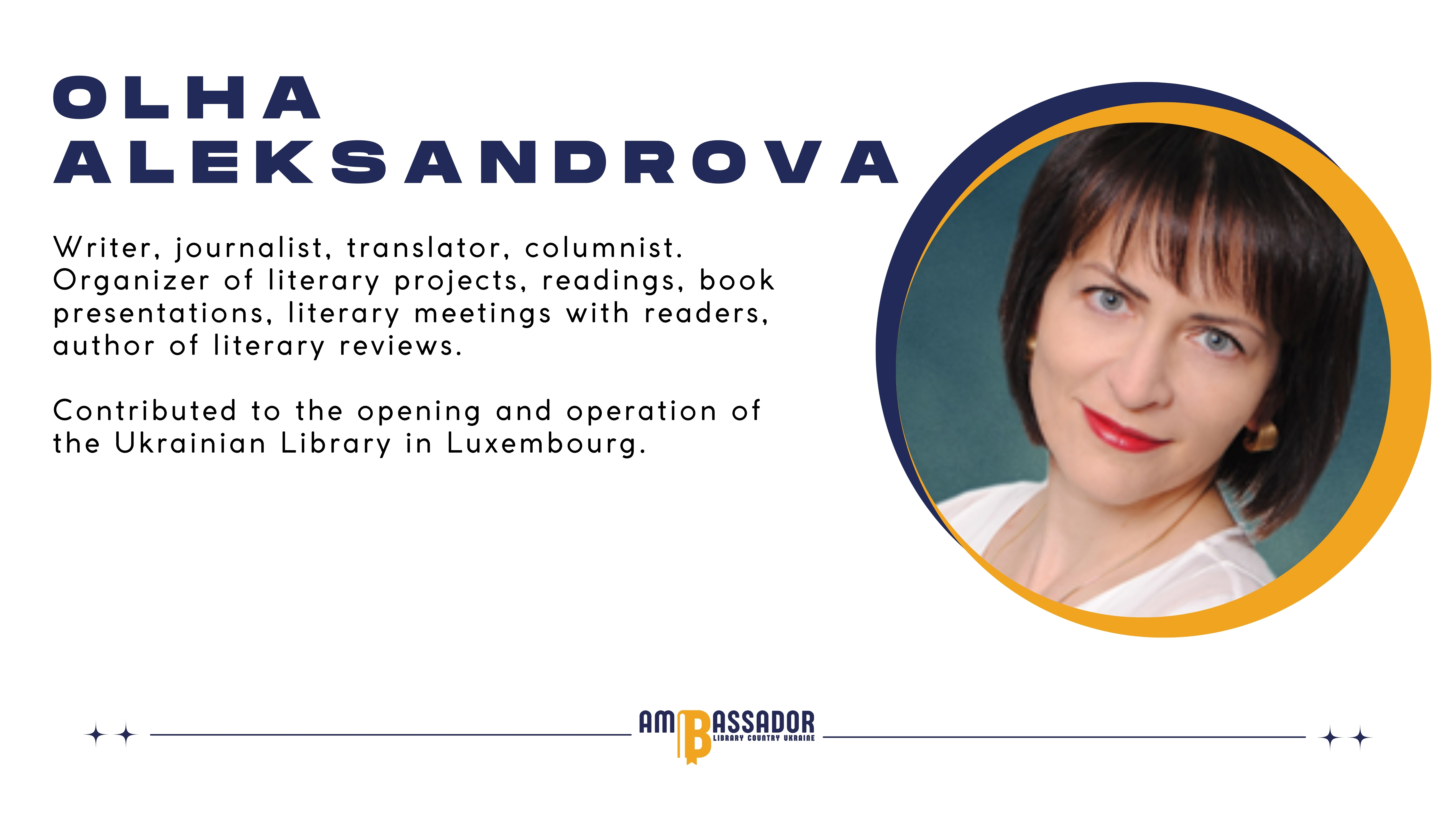 The Ambassador of our Foundation understands the importance of libraries for the social development of Ukraine, their support and promotion of their activities.

The Ambassador participates in the Foundation's activities: attends events, participates in projects, looks for additional resources and opportunities, talks about the foundation's activities.

The Ambassador establishes new partnerships, forms a circle of like-minded people for the fund, promotes the interests of libraries in the world.

The "Library Country" Charitable Foundation supports ambassadors' initiatives at various levels, strengthens interaction between ambassadors and promotes new meanings of partnerships.